THE EVOLUTION OF THE CARD
---
My new business cards are now here, and boy are they beautiful. This is my 5th generation design and I am pretty proud of it. I hope you enjoy them.
I thought it would be fun to look back at all of the previous card designs I have featured. Perhaps you will learn something, or at the very least have a good laugh!


[tabs]
[tab title="Gen 1″]
2002 – 2003
---
A NOVEL FIRST ATTEMPT
My first generation cards gain some novelty since they were playing cards. That was probably the only good thing you can say about em. The design was amateurish and muddled. If you want a good case study of what NOT to do with your business card design- this is it!
But still, it was pretty cool that they were on playing cards.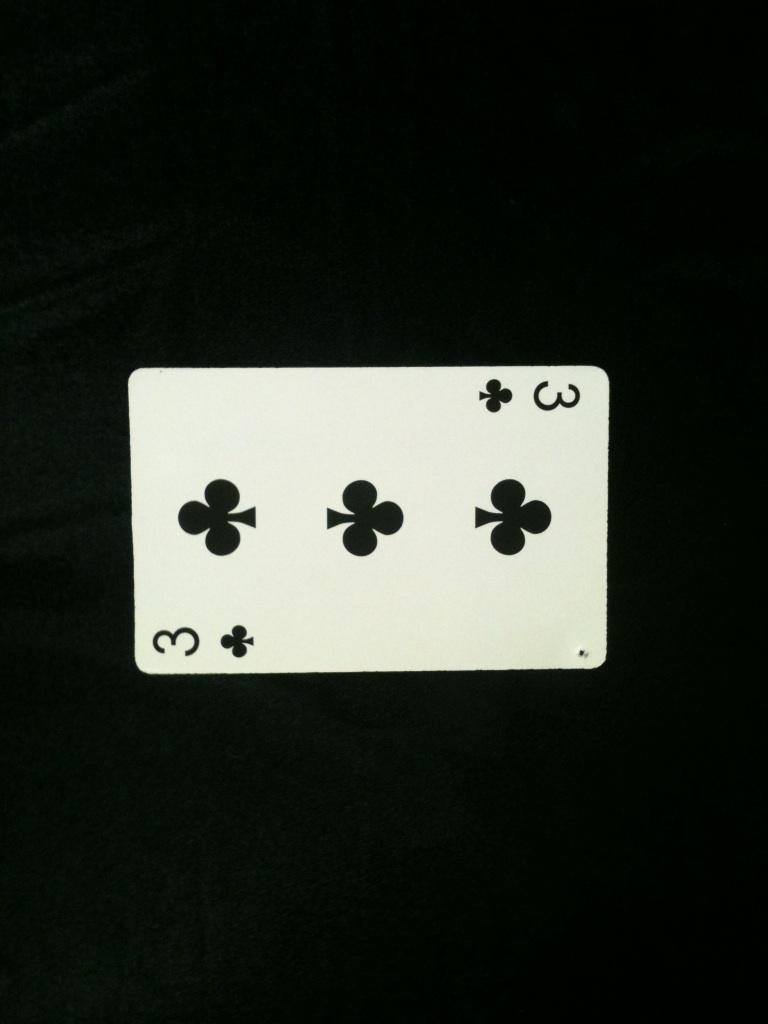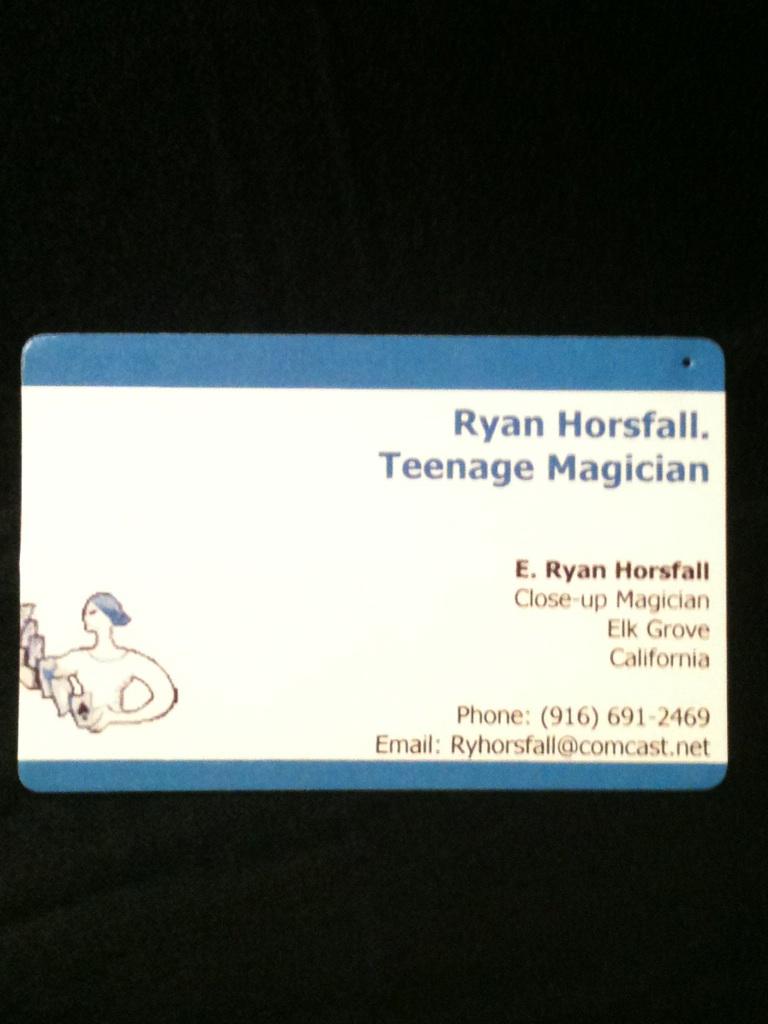 [/tab]
[tab title="Gen 2″]

2003 – 2007
---
A HAPPY ACCIDENT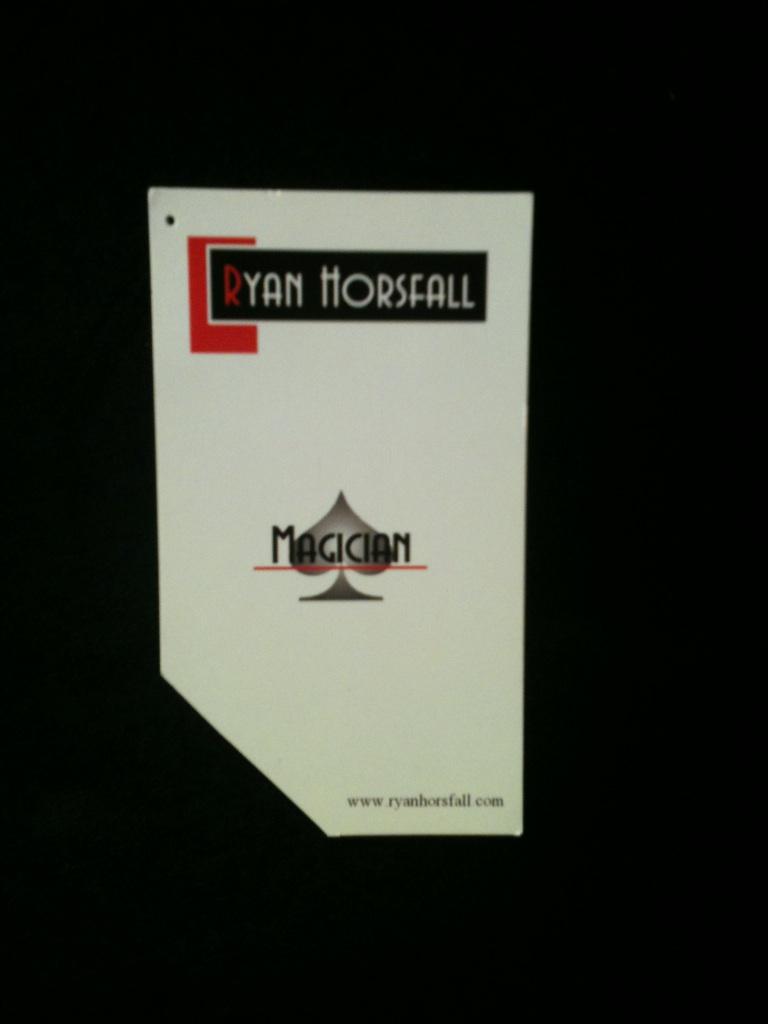 Gen 2 was an attempt to eliminate the clutter from the first card in favor of a sleeker, more elegant design.
The missing corner, which would be featured in the next two cards as well, was a happy accident and was my mother's idea. This card originally had my phone number in the bottom corner, opposite the URL. Unfortunately, I failed in my proofreading and the cards were printed with one wrong digit. My mom came up with idea of cutting of the corner, and we stumbled upon a cool, unique design.
[/tab]
[tab title="Gen 3″]

2007 – 2010
---
"YOU GET THE CORNER WHEN YOU BOOK ME"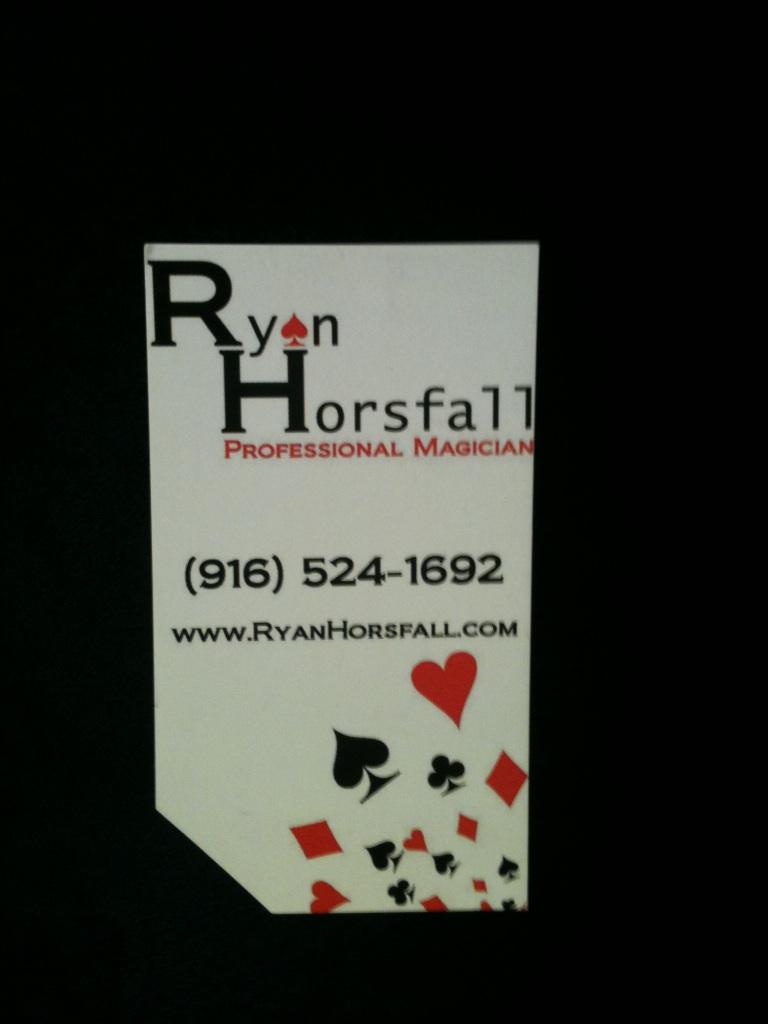 This card was meant to highlight the, now signature, missing corner. It included my phone number, with all the correct digits, along with larger bolder type.
This card served me well for a long time. Looking back, it definitely has some spacing issues and is a little busy- but I always felt confident handing them out and got quite a few compliments.
[/tab]
[tab title="Gen 4″]

2010 – 2012
---
A FOND FAREWELL
I was super proud of these cards when I first got them. Today I regret not smiling more for the photo shoot. I still love the layout and think it can stand toe-to-toe with most entertainers' cards.
This is the first (and only) card of mine to feature a picture of me. At the time I felt that that was very important, but my thinking on the subject has changed. I still receive many compliments on these cards, even from people who work in advertising and graphic design. They had a good run and are still changing hands someplace.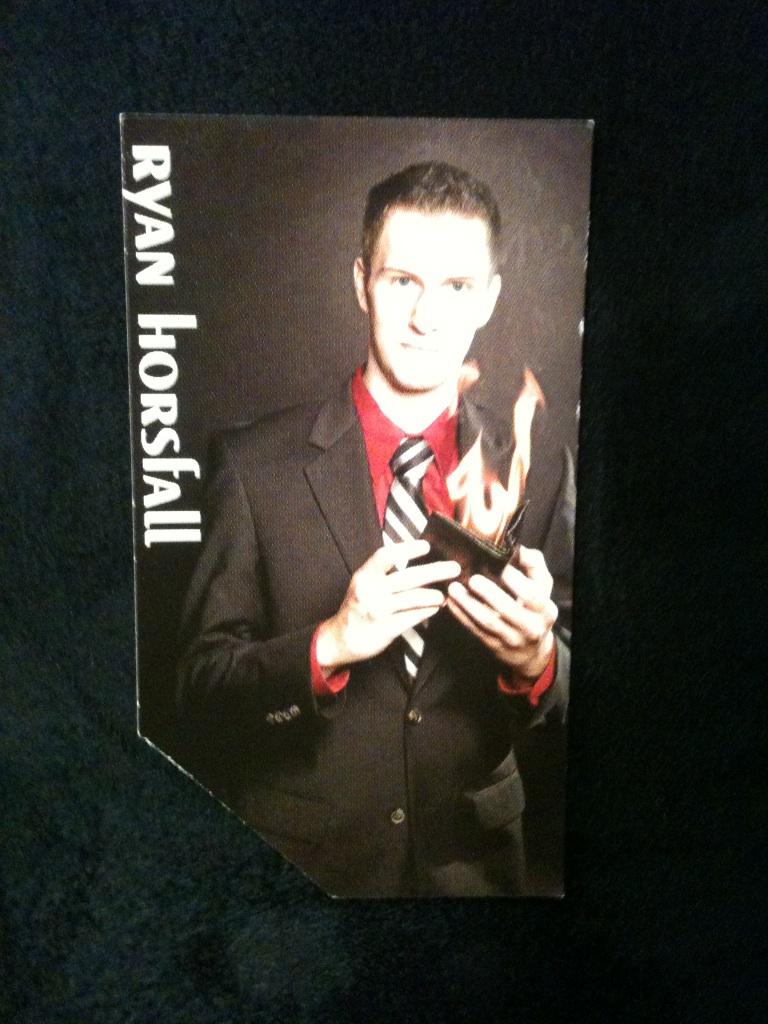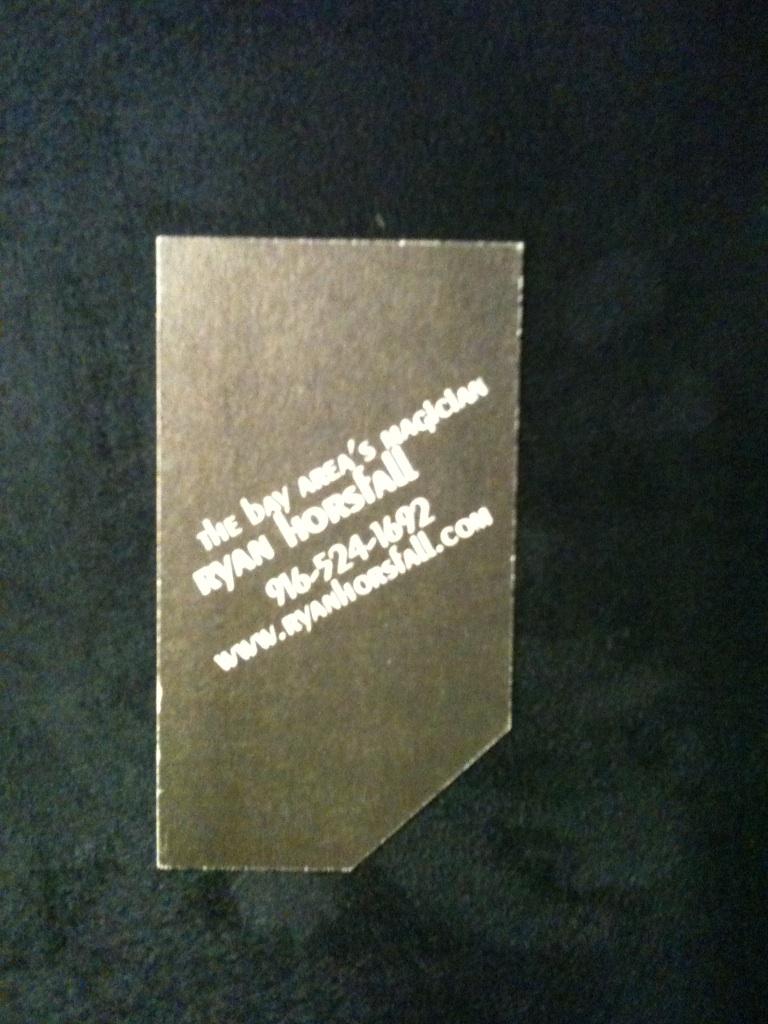 [/tab]
[tab title="Gen 5″]
2012-
---
AND SAY HELLO
The new cards come on thicker card stock, feature a matte finish, UV spot highlights, and foil stamping. They are tricked out and look beautiful!
I wanted a verstile card, one which showcased well on its own, but could also be written on and used in magic tricks- something my previous card lacked since it was all black.
I am looking forward to passing these bad-boys out at my next show!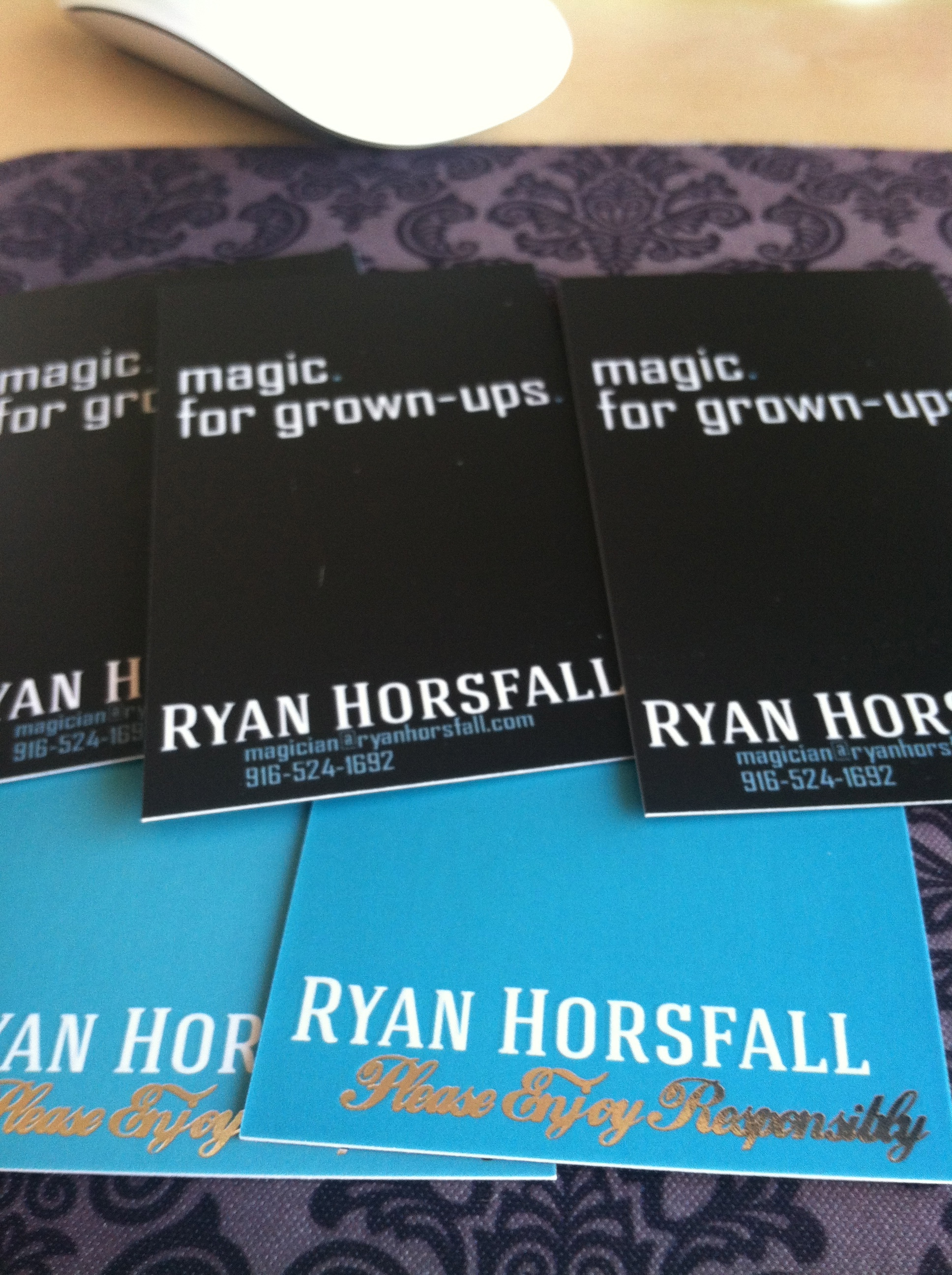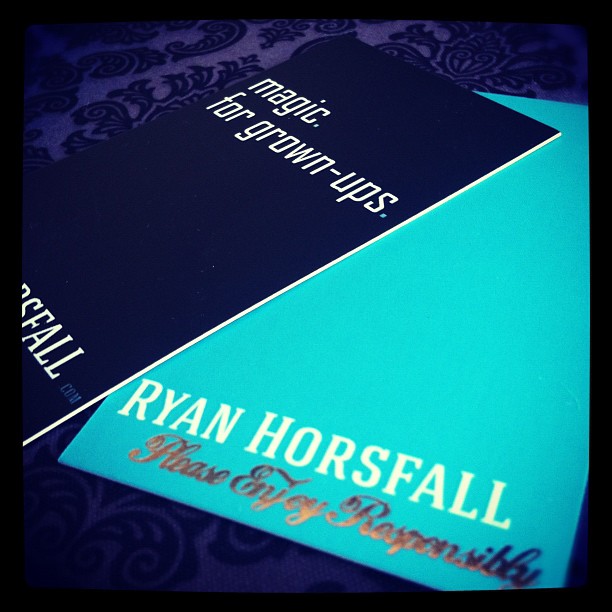 [/tab]
[/tabs]